The SHIIVER tank has arrived at NASA's Marshall Center, where it will be sprayed with foam insulation.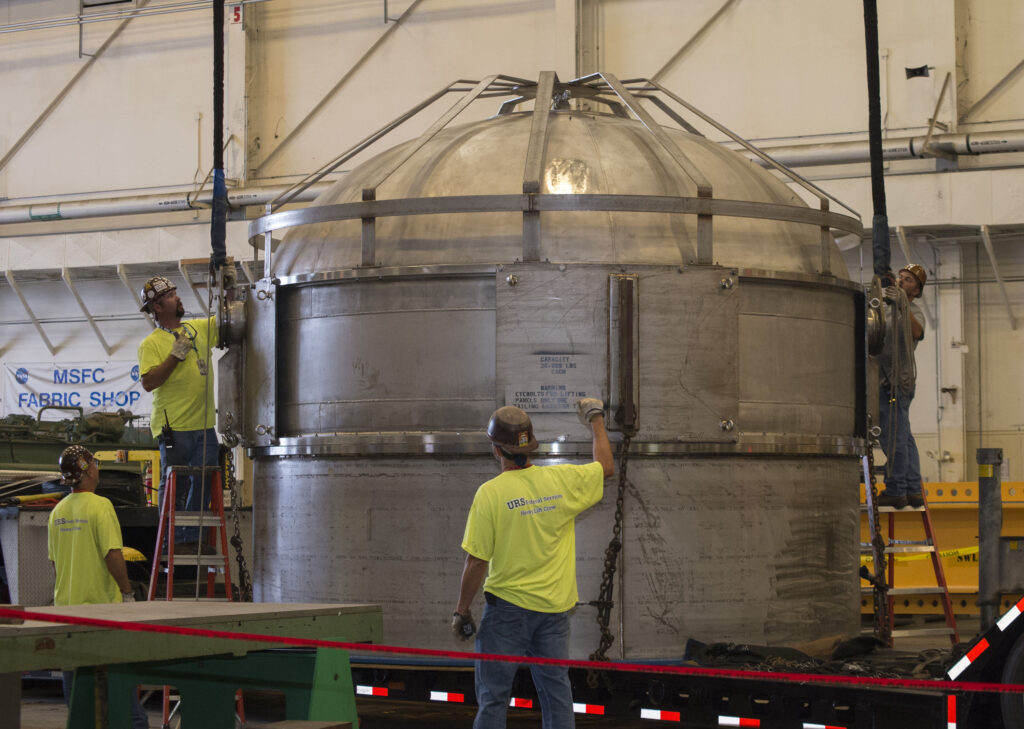 SHIVER, a cryogenic test tank developed to assess heat intercept concepts, arrived at Marshall, just arrived. The tank will now receive heat sensors and spray-on foam insulation at Marshall before moving its way to Plum Brook Station for further insulation and trials.
A technical challenge that NASA is working to determine is how to manage very cold liquid propellants to be used as fuel for deep space missions. Heat intercept concepts such as advanced insulation blankets, foam insulation, and vapor-based cooling will be assessed with the Structural Heat Intercept Insulation Vibration Evaluation Rig or SHIIVER at NASA's Marshall Space Flight Center in Huntsville, Alabama, for application of its first round of insulation.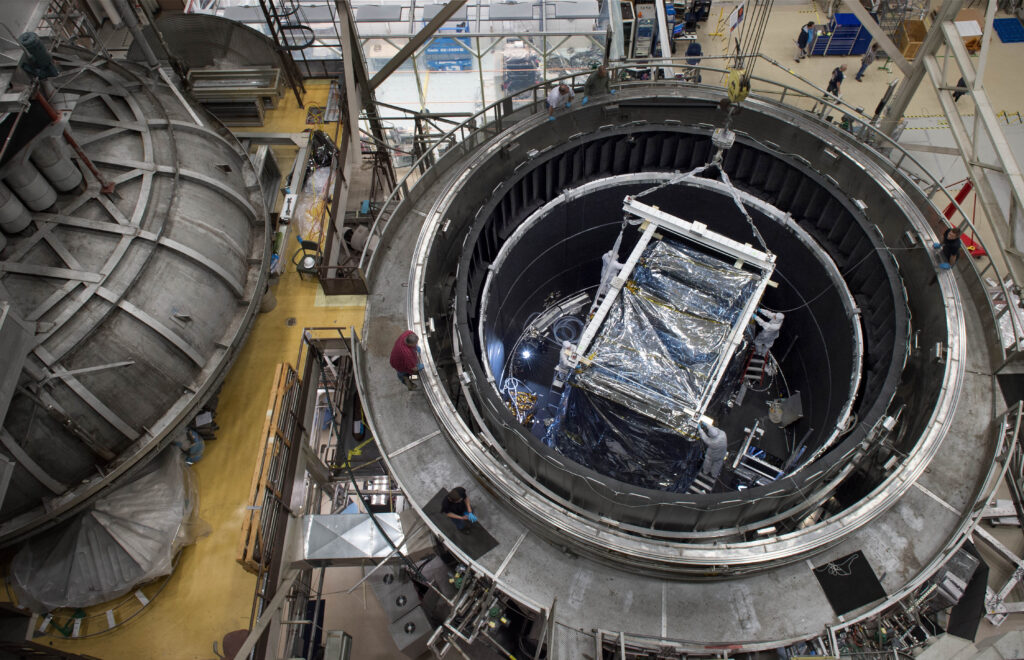 "We need to get to a spot where we can preserve cryogenic liquid propellants for months to enable higher-performing operations for deep space travel. The state-of-the-art on-orbit storage of a liquid hydrogen tank is a few hours, achieving our current low-Earth orbit needs. We will need much more capable systems for deep space travel," said Arthur Werkheiser, Marshall integration manager for the Evolvable Cryogenics Project (eCryo), a collaborative project between Marshall and NASA's Glenn Research Center in Cleveland, Ohio.
SHIVER is responsible for testing technologies to reach these propellants' storage time in the cold enough environment to remain liquids that are usable as fuels. The tank was manufactured by Didion's Mechanical in Bellevue, Ohio, and is run by the eCryo project.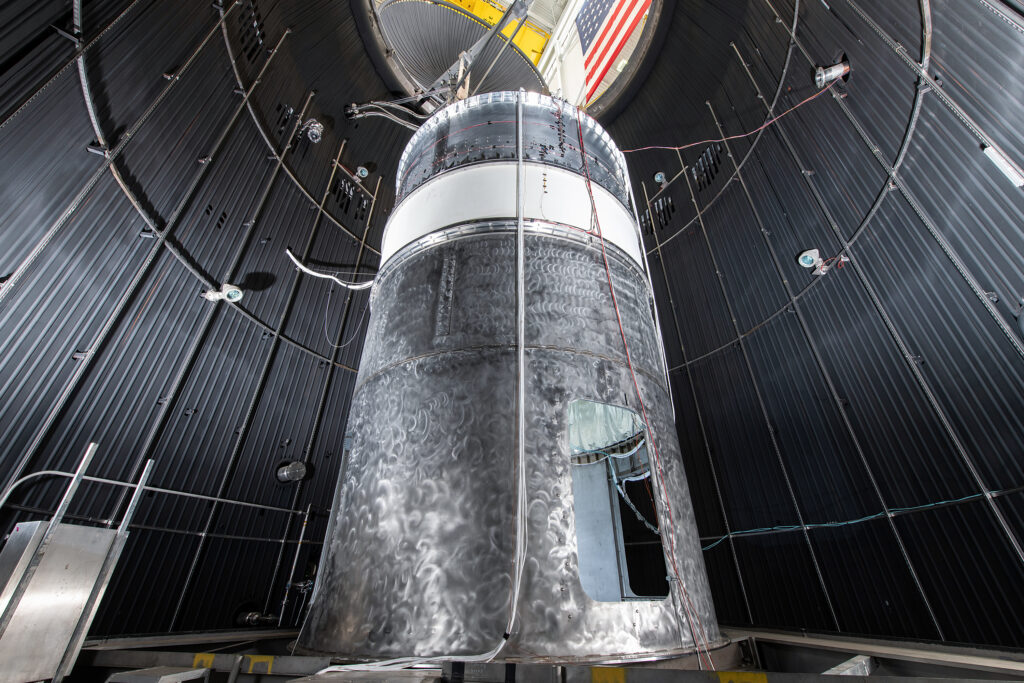 Cryogenic propellants are gases such as hydrogen, that when chilled to subfreezing temps and condensed, form highly combustible liquids that can be used to propel space vehicles. Any influx of heat, including heat radiating from a test stand, can raise the propellants' temperature and prompt them to boil. In normal upper-stage operations, boil-off is considered a lost propellant because it must be discharged from the vehicle to prevent the tank from over-pressurizing.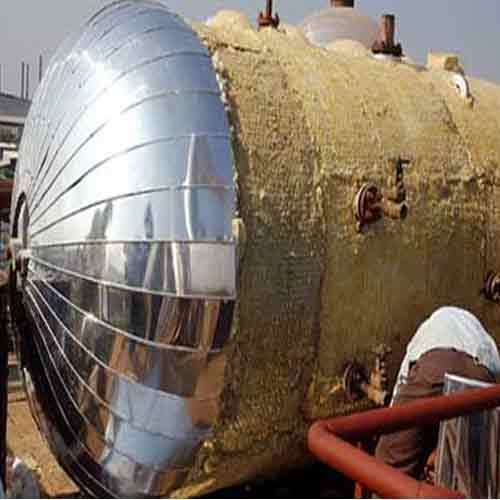 "If you want to get to Mars, you must prevent boil-off, or when you get there, you won't have sufficient fuel left to get back," said Werkheiser. Until now, boil-off hasn't been a dilemma because the space shuttle and Apollo missions only required to retain cryogenic propellants in flight for minutes or hours rather than the months or years required for deep space missions.
While at Marshall, the tank will have sensors fitted to measure the heat that gets into the tank. The team will then implement spray-on foam insulation (SOFI) to the 13-foot-long tank in Marshall's Thermal Protection System Facility. A rotisserie-style fixture provides for even spraying of large objects. Following SOFI trimming, the tank will undergo a white-light scan to cover its final dimensions to assist with eventual multi-layer padding (MLI) application. The SOFI and MLI will reduce future propellant storage tank heat leak while on the launch pad, subject to atmospheric temperature and pressure conditions.
"Glenn and Marshall share expertise in cryogenics and have worked on several of these projects together," said Lauren Ameen, eCryo testing and validation cost account manager and SHIIVER deputy lead engineer at Glenn. "We are looking to develop cryogenic fluid management technologies that can be used in a future in-space cryogenic stage."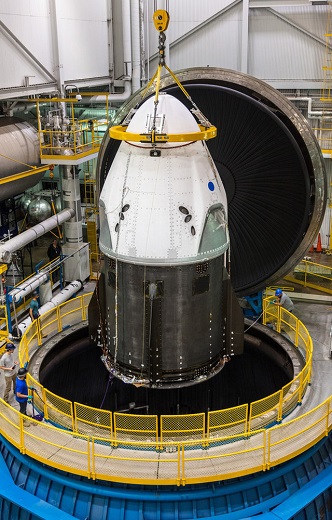 After the spray-on foam insulation treatment, the tank will travel to NASA's Plum Brook Station in Sandusky, Ohio, managed by Glenn, for assembly, integration, and testing in the B2 test chamber. The assembly will first undergo thermal vacuum testing with only SOFI on the tank surface. This will be the baseline heat load from which to assess future improvements. The tank will then be insulated on the top and bottom domes with MLI over the layer of SOFI and will undergo further cryogenic testing.
When the eCryo project testing is complete, the SHIIVER test tank will be retained as an asset for NASA that can be used for future cryogenic testing needs.
The eCryo project is led by Glenn, managed by the Technology Demonstration Missions Program, and sponsored by NASA's Space Technology Mission Directorate.
For video footage of the SHIIVER tank and arrival at Marshall:
To learn more about NASA's Space Technology Mission Directorate, visit: